If you have glass doors, it's important to maintain them. But it's not as easy to get around as it was only a couple of months ago. With that in mind, here are a couple of tips to help you care for your glass doors, along with some simple fixes you can handle on your own.
When Glass Doors are Hard to Slide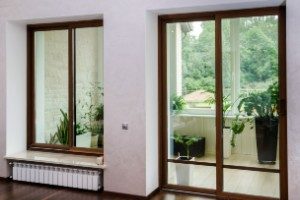 When glass doors are difficult to slide, it may be necessary to replace the roller. Or, it's possible the door simply needs to be realigned. Regardless of the cause, begin by first cleaning the door track, removing any debris you find so there's a clear path.
If that doesn't solve your fussy door problem, you can try to modify the roller. You do this by adjusting the screws located on the bottom of the metal doorframe. This action will either lower or raise the rollers. Try different settings to see if it improves the function of your sliding glass door.
However, if neither of these options turns out to be a quick fix, it's likely that your glass door probably needs a new roller. Unfortunately, that's a more challenging DIY repair, so it's best to call a professional and save yourself the frustration.
Broken Hardware
Over time, it's normal for hardware to degrade on your glass doors. To replace the handle you'll first need to unscrew the existing hardware. Pop the back part out first, holding onto the front piece, so it doesn't fall. The front piece will need to be removed at an angle because it has "teeth." Be sure to replace your handle set with the correct reversible latch hooks; they come in different sizes.
Deteriorating Seals and Broken Glass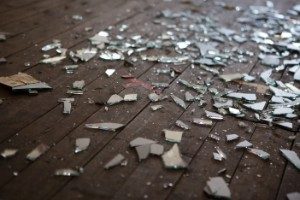 These are two projects that are best left to the pros, but we want you to be aware of them, so they're something you can watch out for…
Although uncommon, the beauty of glass doors comes with the risk of cracked or broken glass. Usually, doors are fitted with a double pane for extra insulation, but if you do have an issue, it's something to take care of right away, especially if there are kids in your home.
Additionally, window and door seals keep critters out of your living space, along with outdoor debris and the wind and rain. When glass door seals begin to deteriorate, it can result in water damage, plus create an entry point for unwanted eight-legged houseguests.
Pleasanton Glass Doors
At Pleasanton Glass Company, we've served the Tri-Valley area for over 50 years! We offer a comprehensive 1-Year Guarantee on labor and a 3-Year Guarantee on hardware because we stand behind our work. To learn more about our replacement glass repairs, please call (925) 846-2628, or schedule a free consultation online.