If you want to turn your home into an exceptional living space, glass features are a perfect addition to your interior and exterior elements. From frosted glass shower enclosures and simple window panes to installing more complex painted glass backsplashes, incorporating the perfect glass component can completely transform any room. That's why it's essential to find a glass company that is best equipped to help you find these pieces.
Are you planning to have glass items in your home repaired, replaced, or installed? If so, it might be worth doing some research of your own. You can always trust a professional glass company to help you make the right call when it comes to selection, installation, and maintenance, but there are a few things they almost always neglect to tell you.
1. Always Check The Energy Efficiency of Glass Windows
This particular piece of advice seems like a given, which is why so many glass companies fail to mention it. Heat can be lost through windows, and windows that aren't particularly energy efficient can mess with your interior temperatures. This plays havoc with your HVAC systems, consequently leading to a massive spike in your energy bills.
By choosing energy-efficient windows, you reduce your monthly utility spend and your C02 output. Not only do you save money, you save the environment too (every little bit helps). So when selecting glass windows, ask for energy-efficient options i.e., low emissivity (Low-E) glass panes or windows that are generally ENERGY Star rated. Doing so can help you save up to 20% on your energy bills every year.
2. Custom Architectural Glazing is Possible
For those working with a slightly higher budget, your glass company may not tell you this, but you can opt to customize glass features exclusively for your home. Whether you want elaborate patterns or simple-yet-unique designs, customized glass features will work wonders for your home—and can very easily be ordered from a qualified architect.
Architectural glazing is available for a number of glass items. It will, of course, cost a little more than generic glazing, but the results are definitely worth it. Innovative companies that specialize in structural glazing can also offer cutting-edge designs that turn your glass features from afterthoughts to statement pieces.
3. Glass Repair or Replacement Cost Involves Different Factors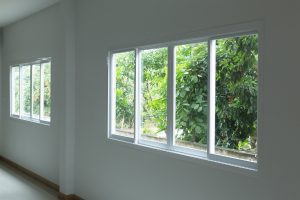 Most glass repair companies won't tell you this simply because they don't want to overwhelm you with the details, but there are a number of factors that affect the total cost of a glass/window replacement. You're not just paying for the unit; you're paying for labor, warranty, professional assistance, etc. When professionals quote a price, they're usually quoting the cost plus all the little add-ons. They won't usually break it down for you unless you ask because they'll assume you—like most homeowners—can't really be bothered with the details.
4. Chipped Windows Need to be Repaired Right Away
Most homeowners disregard chips in their windows, classifying such occurrences as "minor." Actual cracks are cause for alarm, but one tiny chip is often classified as a product of 'wear and tear,' and then promptly set aside. However, that tiny chip is enough to compromise your window's integrity—only you, like many homeowners, don't know that because you weren't told by your glass company.
Again, they don't withhold this information out of spite or malice. Usually the opportunity to mention it or discuss it never comes up during a standard technician-client exchange. They also assume that you'll call in the professionals in right away to deal with damages such as this rather than let it fester, so they keep mum.
Most professional glass companies strive to ensure that their clients are as educated as possible regarding their new glass acquisition. However, they also don't want to run the risk of overwhelming or boring the client with all the new need-to-know information. Hence, they'd rather keep quiet.
If there's something you want to know about glass repair and replacement, then ask about it specifically. A professional glass company will be more than happy to keep you informed, but they can't know what you don't know unless you tell them.