Windows, like other home fixtures, are subject to wear and tear. Depending on a number of factors, such as their location, weather conditions, and daily maintenance, they can be prone to damage. For these reasons, homeowners like you may need window replacement services from time to time.
Whether you need your servicing done today or in the near future, it's important that you know the factors affecting the cost of window replacement. This way, you know you're getting your money's worth.
Labor
Generally speaking, labor makes up most of your replacement costs. This includes inspection, material configuration (for custom jobs), material preparation, installation, and the actual repairs (if any) that need to be done.
Remember; quality labor is cost-effective. Opting for the cheapest replacement or lowest-priced service can backfire, considering the price is probably due to cut-rate materials and sub-par labor quality or technical expertise.
Number of Windows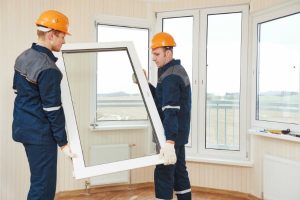 The number of windows that need to be replaced will also obviously affect material expenses and overall labor cost. The more windows that need to be replaced, the more tools and supplies needed to replace them, the more time it's going to take for the technician to finish repairing or replacing them.
Some homeowners do their replacement jobs by batches to avoid costs from accumulating.
Glass Type
There are several glass types available in the market, and they all sell at different price points. For instance, double-paned windows, by today's standards, are in. This type is made from two glass units with an air space in between, and it's lauded for its temperature and sound insulation.
Of course, with such advantages comes cost. Double-paned windows cost more than single-paned types in terms of initial installation. However, they are the best option considering long-term costs in energy bills because of their insulating properties.
Note: The International Residential Code requires safety glazing of window glasses for certain areas. This code is enforced to cut risks and hazards. Find a window replacement servicing glass company that abides by all safety codes and laws.
Frame Material
Aluminum and vinyl are the most commonly used frame materials. Aluminum windows are more expensive than vinyl and need thermal breaks for energy efficiency, but they're recyclable. They are also stronger and lighter than vinyl.
Vinyl, on the other hand, is comparatively cheaper, requires lower maintenance, and is energy-efficient without the upgrades.  Costs of frame materials will depend on the type and the size of the windows. Don't compromise quality for cost. Choose the frame type that suits your needs, budget, and style.
Learn Which Window Replacement Option is the Best: Is It Full Frame or Inserts?
Window Size, Shape, and Style
For obvious reasons, standard windows are cheaper than custom-shaped or unusually-shaped ones, like circular windows, decorative windows, and other unconventional forms. Larger windows also use more materials hence they're marketed at a higher cost.
Normally, large, specialty type windows cost more than double-hung windows. Simply put, the more unusual configurations you want, the more it will cost you.
Type of Replacement
Your replacement expenses will be greatly affected by the type of window replacement you need. Is it a standard procedure or a custom job? Is it a full-frame replacement or a window insert? The replacement option you choose will largely depend on the condition of your current windows and the age of your home. For older homes, more repairs may be required.
Upgrades
Another factor that affects replacement costs are the upgrades. Typical window upgrades include custom frames (size and shape); special hardware finishes; coating options (e.g. Low-E and Low-E2 coating); gas versus air in between glass unit spaces; tempered versus obscure glass; and premium screens.
Despite the cost, you should opt for upgrades in order to extend the life of your windows. For those with a little extra in the budget, you can also spend it on custom jobs to add to your home's aesthetic appeal.
It can be tempting to cut corners with your window replacement, but the risks just aren't worth it. Aside from potentially paying for repeated repairs down the line or dealing with cheap, shoddy replacement jobs, poorly-installed windows are health hazards. They can compromise your family's safety and security. Avoid complications and poor quality by finding and choosing the best window replacement company in your area.