To maintain your comfort and safety at home, make it a point to attend to your window pane needs with help from the best local window servicing company. As a homeowner, you should know the best servicing option among the numerous window pane replacement companies in the market to get your money's worth.
Avoid settling for a trial-and-error transaction and make your window replacement experience an easy and productive one. Remember these tips for choosing the best glass company for your window pane replacement needs and make the best decision first try.
1. Look for a company with experience and expertise
Find a company that has experience for your window servicing needs. Window replacement needs can pose hazards when done improperly. Thus, it should be managed by professionals proficient in the field. It's crucial to do business with people who are familiar with your area of concern and have significant experience to back up their claims; after all, you're paying for quality service.
Nowadays, typical traits of a reputable company include their practice of business decorum, provision of online information and support, and the ever-required efficiency in service delivery—including customer support. While it's easy to judge companies based on their website, it's important to verify claims or know firsthand by trying their customer support for yourself.
2. Ascertain their credibility
Thanks to mobile phones, researching your company options for their credibility is much easier now. It's imperative for your company to have required and applicable licenses on top of a team of licensed professionals. Things to look for in your company of choice are their business certificate, history, team members, and client testimonials.
3. Try their customer service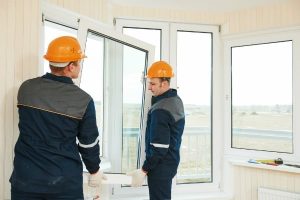 Today's business climate stresses delivery of top-notch customer experience. Look for a window servicing company that promptly and accurately answers your questions and tends to your overall service needs while maintaining a respectable attitude. The service you're paying for includes two-way, upright communication.
4. Review their knowledge on laws and regulations
Manufacturing of window panes should adhere to prerequisite guidelines. Try to inquire about certain standards for window services like state laws on quality control and production to assess their knowledge on the subject. Make sure to check accuracy of their answers afterwards.
It's also important that the window servicing company you choose provides their business certificate and other required documents to operate. The ability of a company to comply with laws and regulations says a lot about their business ethics. It's also an indication of their moral compass in operating their business.
5. Ask on their service deliverables
Service deliverables include more than just replacement and installation. Things such as what goes on when placing an order, duration of the delivery, conditions for replacement, glass and window repair, cancellation, and warranty are all factors.
A reliable and transparent window servicing company will tell you critical conditions of their services and will clear out any misconception and false presumptions to avoid future issues. Remember to always ask about these deliverables to avoid getting subsequent headaches from the trouble.
Many window pane replacement companies provide similar services. What sets them apart are their systems and business ethics. It's important to choose your company based on your needs and budget. Be a smart buyer and save time, effort, and money by following these tips.