When it comes to home remodels many homeowners want to invest in a home addition or alteration that not only adds to quality and comfort of a home, but that also gives the greatest return on investment. This means that the home remodel adds to home value, or provides significant savings in the daily maintenance and running of the home. While many homeowners immediately think of kitchen remodels and bath remodels when it comes to high value home additions, there's another leading contender for home additions that provide a great return on investment.
1. Window Replacement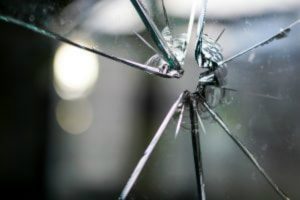 Adding new windows to your home can actually be a home improvement that provides a great return on investment. Replacement windows can provide returns by adding to the resale value of a home, as well as earning tax credits and reducing costs in energy usage. Window replacement or window repair can give your home an instant 'facelift', improve curb appeal, increase security of your home and maximize energy efficiency by conserving heating and cooling inside the home.
2. Appearance, Longevity and Safety
Shabby, old or broken windows can seriously detract from the appearance of a home. Poor home appearance affects from curb appeal and can diminish the value of a home. Wooden window frames can rot over time and metal window frames can corrode. These materials simply need to be replaced after years of use. These materials not only make your windows unsightly and inefficient, but are a security concern as well. Window replacement can allow you to secure your home and achieve a much more impressive curb appeal and home value or years to come.
3. Energy Efficiency
Nowadays, most Bay Area home buyers are searching for a home with energy efficiency in mind. It's common knowledge that more than half of a home's electricity usage goes to heating and cooling. Having energy efficient windows means better insulation, and the effects of heating and cooling systems are preserved without wasting additional energy.  Old, energy inefficient single pane windows are a turn off because they waste so much energy.
Energy Star rated windows are said to save you up to $500 per year in heating and cooling costs simply by insulating your home more effectively. This contributes to making energy efficient windows a great investment for conserving resources and saving on utilities in the long term.
4. Tax Credits and Return on Investment
With a greater focus on creating more energy efficient and green homes, tax credits are available for those who install energy efficient windows. Installing energy star rated windows can make you eligible for a 10% green energy tax credit saving you money from the minute you install them. You may also be eligible for additional credits from your state or your utility company.
By some estimates, you can recoup from 60-90% of costs on energy efficient window replacement, with ongoing savings in energy usage and utility costs.
For a home remodel that provides an outstanding return on investment, contact your local glass company today to learn more about how window replacement can improve your home.