Most homeowners don't notice the windows in their home – that is, until they break or fail to function. But if the windows in your home are older, or not looking or functioning as they should, there are a number of reasons why it's a good idea to replace the old windows in your home. Here we look at 7 ways in which window replacement provides significant benefits to your home, your family and your wallet.
1. Reduced Energy Bills
New windows have tighter seals, double or triple panes and quality construction that helps to insulate and conserve the internal temperature of your home, so you spend less on heating and cooling. By using less energy to maintain a comfortable temperature in your home, you not only save on your electricity bill, you also help to make your home more environmentally friendly.
2. Improved Appearance
Broken or cracked glass is neither attractive nor safe, and weathered and damaged window frames can significantly detract from the appearance and value of your home. New exterior windows enhance your home's outside appearance and curb appeal, while new interior windows keep your interior design and décor flawless and fresh.
3. Utility Rebates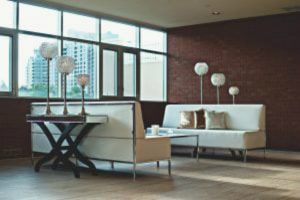 Because new windows help to conserve energy and lower utility usage, installation of new, energy efficient windows can earn Government or utility company rebates, making saving money on new windows even easier. You can currently save 30% off the cost of your windows and doors, up to $1500 if you meet qualifying energy efficiency standards. Double paned windows and triple paned windows are particularly effective at insulating your home and protecting from heat loss.
4. Added Safety and Security
While old and broken windows can pose significant safety and security risks, new windows come equipped with state of the art safety and security features that allow for easy operation while protecting your home from break ins.
5. Reduced Leaks
Older, damaged windows can not only leak water during wet weather but can also leak air, creating drafts and reducing the effectiveness of your heating and cooling systems. If you're wondering why your furnace can't seem to keep you warm enough in winter, or your air conditioner is struggling on hot summer days, leaking and inefficient windows could be the cause.
6. Boosts Home Value
New windows are an investment in your home, and this is reflected in your home value. Because new and up-to-date windows improve the appearance, comfort, energy efficiency and safety of your home, these factors combine to add to your home's value.
7. Protect Your Home Interior
Direct, harsh sunlight that passes through untinted windows can damage and fade carpet and soft furnishings while overheating your home. While old windows fail to filter sunlight or protect your home's interior from the sun's effects, new windows can include low-emissivity window glass coatings (low e glass) or double and triple paned glass with tinting to protect your home's interior from harsh sunlight.
Your local glass company offers the ideal resource to advise you on the best choice of new windows or replacement glass for your home, helping to promote greater energy efficiency, keeping you safe and comfortable, and maintaining a beautiful home appearance for years to come.