The right shower design can completely transform the appearance of your bathroom, as well as maximizing the space in your bathroom and making it even more comfortable. However, when it comes to choosing a glass shower enclosure for your bathroom, it can be a daunting task with such a variation of styles and options to choose from. Here we consider 5 vital tips to take into account when choosing your next shower enclosure.
1. Do Your Research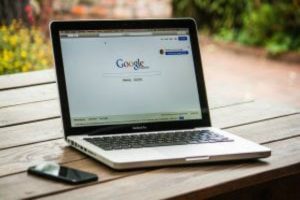 Trying to choose from the huge number of shower enclosure options can be overwhelming. That is, until you've done your research. Investigating the different shower door options, from sliding shower doors, swing shower doors, bifold and walk in shower enclosures, you'll know the difference between hinged shower doors and pivot shower doors in no time. You can also call your local glass company to discuss what types of shower enclosures and shower doors they have on offer, as well as what might be available from a custom-made point of view.
2. Plan Out Your Bathroom
Choosing the right shower enclosure involves understanding the space availability and layout of your bathroom. This is a very important step in understanding how the design of your bathroom flows, and what kind of shower enclosure would best complement your space.
A compact bifold door or sliding door might be ideal if you have a smaller bathroom layout, whereas if you're looking for something different, a bath screen, steam shower or corner entry shower door could be the ideal solution for your bathroom.
3. Think About Your Family's Needs
The right shower enclosure choice also comes down to how you use your bathroom and what your family needs. Families with young children may want large sliding shower doors to allow easy access to the shower, whereas families who already have overcrowded bathrooms may appreciate a bifold shower enclosure that takes up the minimum of space.
If indulgence is what your family is after, why not give your home bathroom a spa feel with a steam shower enclosure? With this kind of complete shower enclosure, you get to enjoy the full benefits of steam surrounding you while you shower, for a more rejuvenating and relaxing experience.
4. Make An Appointment For A Free Estimate
Talking directly with your local glass company is the ideal way to investigate the shower enclosure choices available. A professional glass company can provide a free consultation to discuss your needs and provide recommendations for the best shower enclosure design for your home.
5. Consider A Custom Choice
Discussing the options with a professional glass company can also open up the potential for a custom designed and made shower enclosure if it's appropriate. A custom glass shower enclosure can provide all the functions in facilities that you need for your specific requirements in your bathroom.
Choosing the perfect shower enclosure for your bathroom doesn't have to be difficult with these five tips to help ensure you get the right shower door style and function for your needs.